Are You Getting Shorter?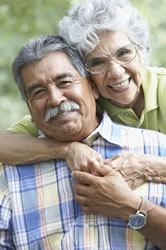 While estimates vary, it is generally thought that, on average, people lose between one-quarter-of-an-inch to one-half-an-inch every decade past the age of 40 or 50 . These losses tend to increase more during the later years, with women generally losing more height than men. Much of this shrinkage is due to fluid loss in the gel like intervertebral discs that cause them to flatten. Other possible factors include declines in muscle mass and bone density: as well as poor posture. Osteoporosis may also play a role, as progressively decreasing bone mass increases the likelihood or vertebral fractures that compromise the spine's structural integrity. In any case, it is important to identify the cause of lost height and take steps to address it.
Although chiropractors are typically thought of as back pain specialists, we are also interested in the overall wellness and health of the entire body. We can help you the natural way, without the use of drugs or surgery. If you or someone you know wants to experience the safest, most effective, least expensive, and supremely satisfying care, call 860-621-2225 for an appointment today.Don't let life pass you by! Let us help you live it free of pain. Our office is located at 200 Queen St, Southington. The answers you need. The care you deserve.
P.S. Building more bone when a person is young will help to stave off bone loss in later years.